Hotel Safety Reference Check
숙박시설 안전성 평판조회•인증 서비스
대한민국 최초의 국내•외 숙박시설 안전성 평판조회 서비스입니다!
Korea's First Reference Check & Certification Service of Accommodations' Safety!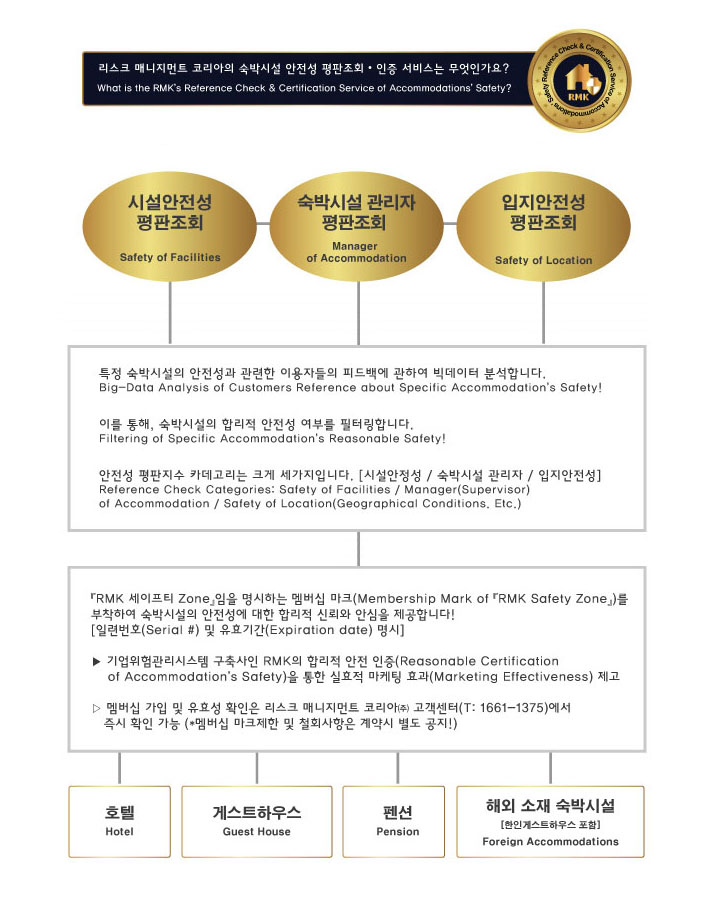 Contact
ADDRESS

경기도 고양시 일산동구 중앙로 1227 동양메이저타워 2층 / Donhgyang Major-Tower 2F, Joongang-Ro 1227 Ilsan Dong-Gu, Goyang-Si, Korea

TEL

1661 -1375

EMAIL

client@risk-management.co.kr
Copyright (C) Advisory Company of Biz Risk Profiling- Risk Management Korea Co.,Ltd. All Right Reserved.